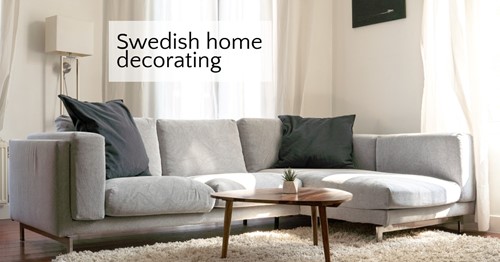 Swedish home decorating is an essential facet of the popular Scandinavian interior design style. While it's simple to define Scandinavian style through functional forms, clean lines and comfy neutral palettes, the specifically Swedish decor is what truly makes the style so special and captivating.
But what exactly is Swedish design style? Here is a basic guide to its importance in Scandinavian style interiors:
Less is more
Practical minimalism is at the heart of Scandinavian design and Swedish home decor. Form follows function, leaving out embellishments and frills in favor of high-quality materials and comfortable designs.
While Scandinavian interiors might seem bland at first, their supreme level of comfort and calm will encourage anybody to stay and relax.
Shades of white
A soft, neutral color palette is essential to Swedish style decor. Combining different shades of white throughout a space creates a sense of warmth and coziness without overwhelming the room itself.
The emphasis on white and light colors originates in necessity: with short days during Scandinavian winters, these light hues make the most of the natural sunlight and keep the room warm.
Layered textures
Scandinavian style pairs light, neutral palettes with a combination of textures to make every interior space feel cozy yet clean. Mix different fabrics and materials like cotton, wool, sheepskin, leather and natural wood to delight the senses while keeping the space practical and comfortable.
Decorative textiles are important to Scandinavian design as well, providing another opportunity for eclectic layering of cozy textures and tones. Just the right amount of subtle pattern can add dimension to a Scandinavian home while still keeping the calm, fresh atmosphere.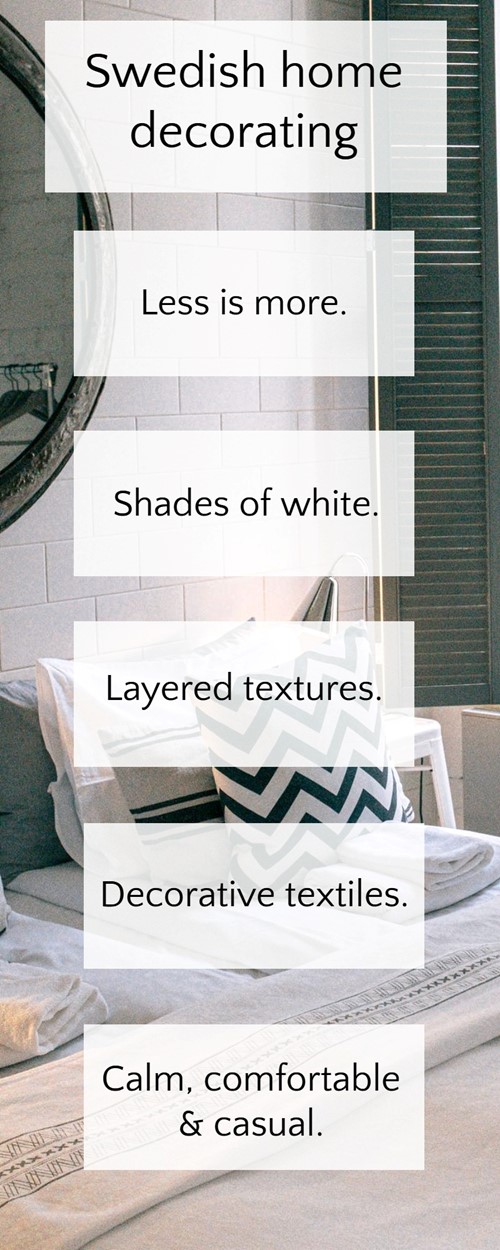 These are only a few of the basic elements of Scandinavian and Swedish decor. The next time your interior space needs some fresh air, comfortable color and natural textures, consider these basics for creating your own personal version of Scandinavian design.